Regular price
$ 13.49 USD
Regular price
Sale price
$ 13.49 USD
Unit price
per
Sale
Sold out
Super-absorbent technology means you can put your baby to bed knowing they'll be comfortable! Our Overnight Diapers are designed to reduce the number of night-time diaper changes which means more sleep for the whole family all night long.
Unique Channel Technology for Max Absorbency
Fully Breathable Backsheet Made with TCF Fluff Pulp
Wetness Indicator
Guaranteed Skin Safe
Size Chart & Bag Count

| | | | |
| --- | --- | --- | --- |
| | 9-18 lbs | 26/bag | 4bags/case |
| | 15-31 lbs | 24/bag | 4bags/case |
| | 26-40 lbs | 22/bag | 4bags/case |
| | 35+ lbs | 20/bag | 4bags/case |
Ingredients

Textile backsheet (outer side) of polypropylene (PP) and polyethylene (PE). Absorbent of polyacrylate (SAP) and cellulose (TCF fluff). Inner side of nonwoven (PP). Acquisition layer of nonwoven (PET/Co-PET). Hook-and-loop fastening of nonwoven (PP/PE). Glue made of synthetic rubber – no optical brightener added. Elastication made from elastane. No perfumes or moisturizing lotions have been used in the product. Non-toxic water-based ink has been used on the outer side for design purposes.

Shipping & Returns

We offer Free Shipping on all U.S. orders over $50. We charge a $6.95 shipping fee on all U.S. orders under $50. Fulfillment takes 3-5 business days.

Returns are accepted for up to 90 days. Learn more about our Return Policy.
Share
View full details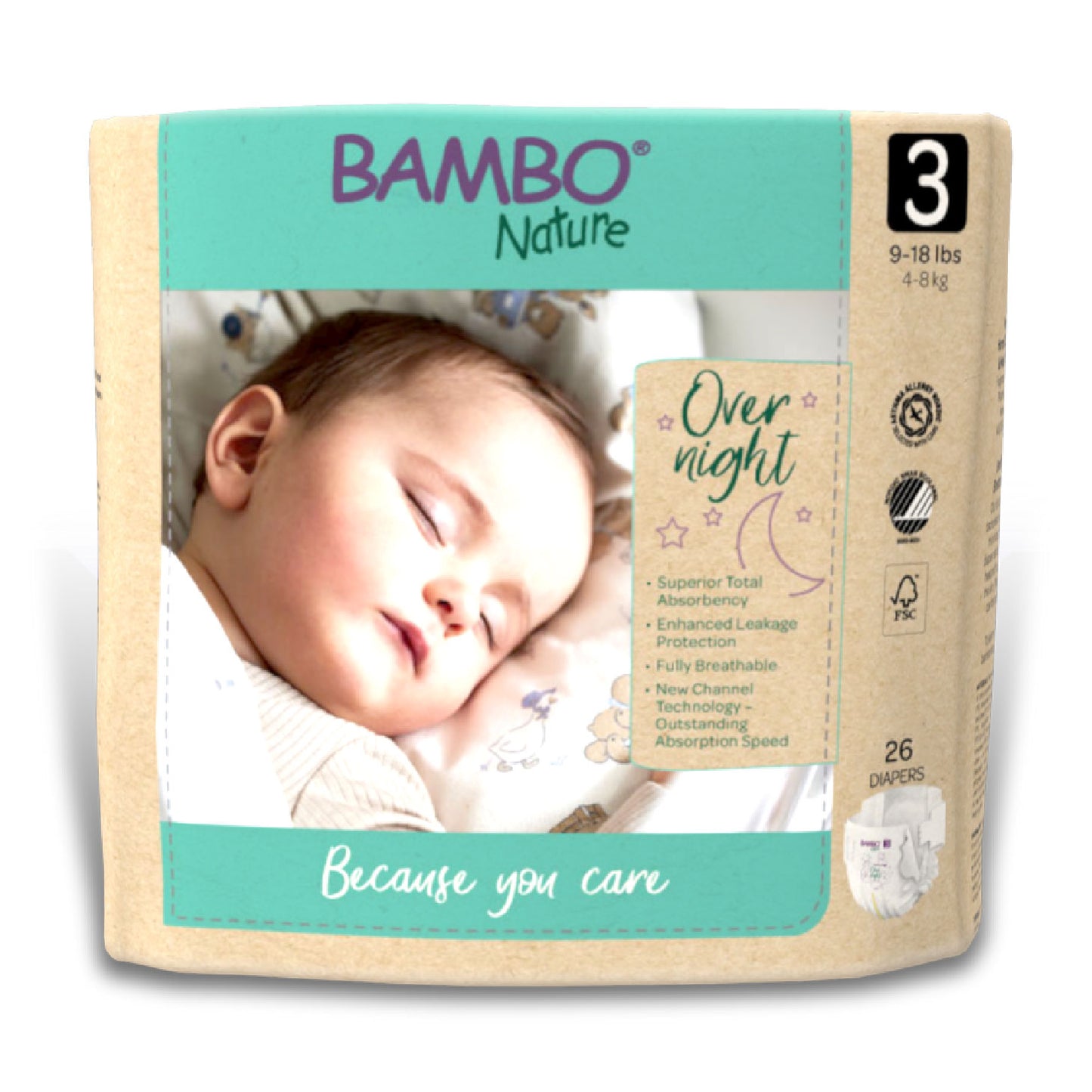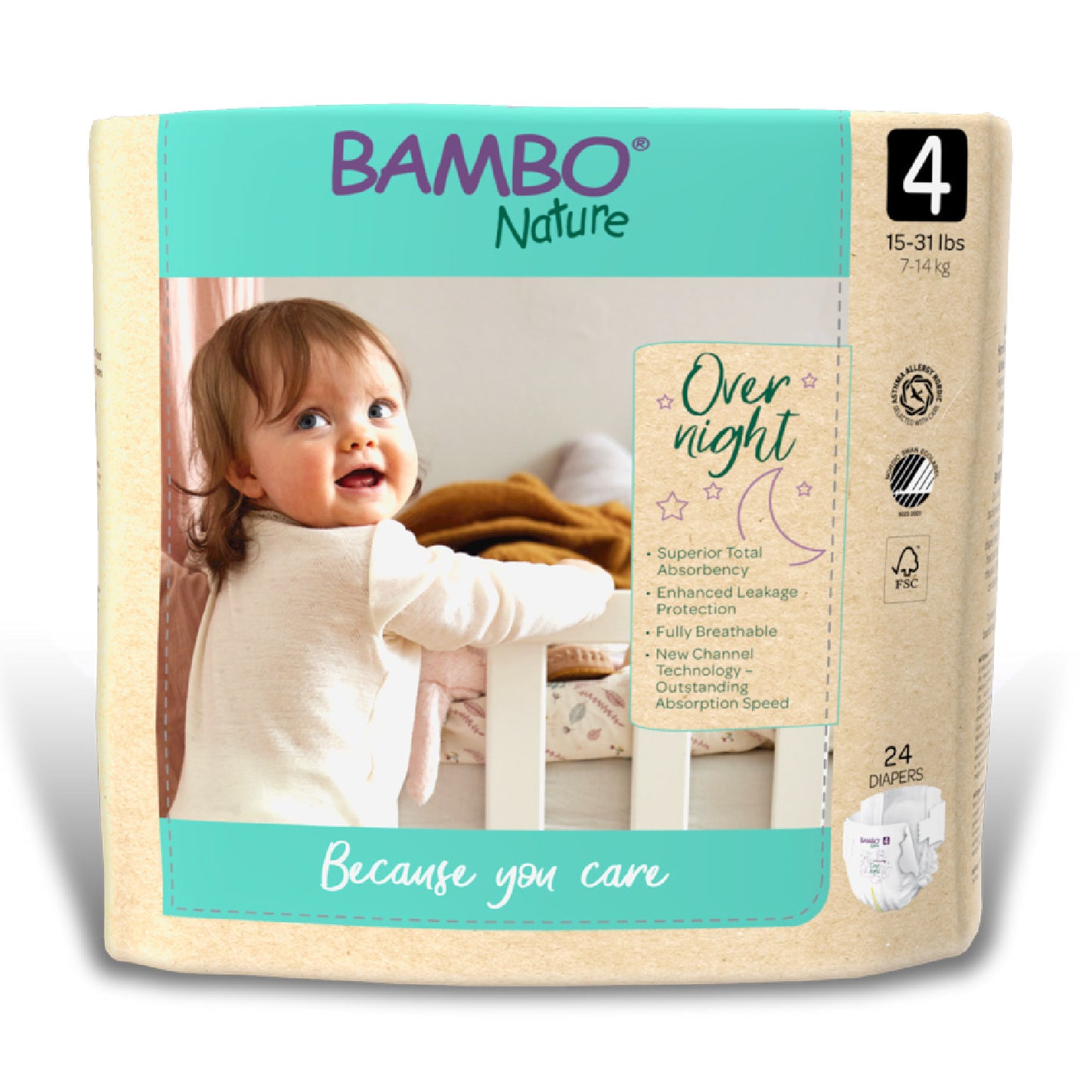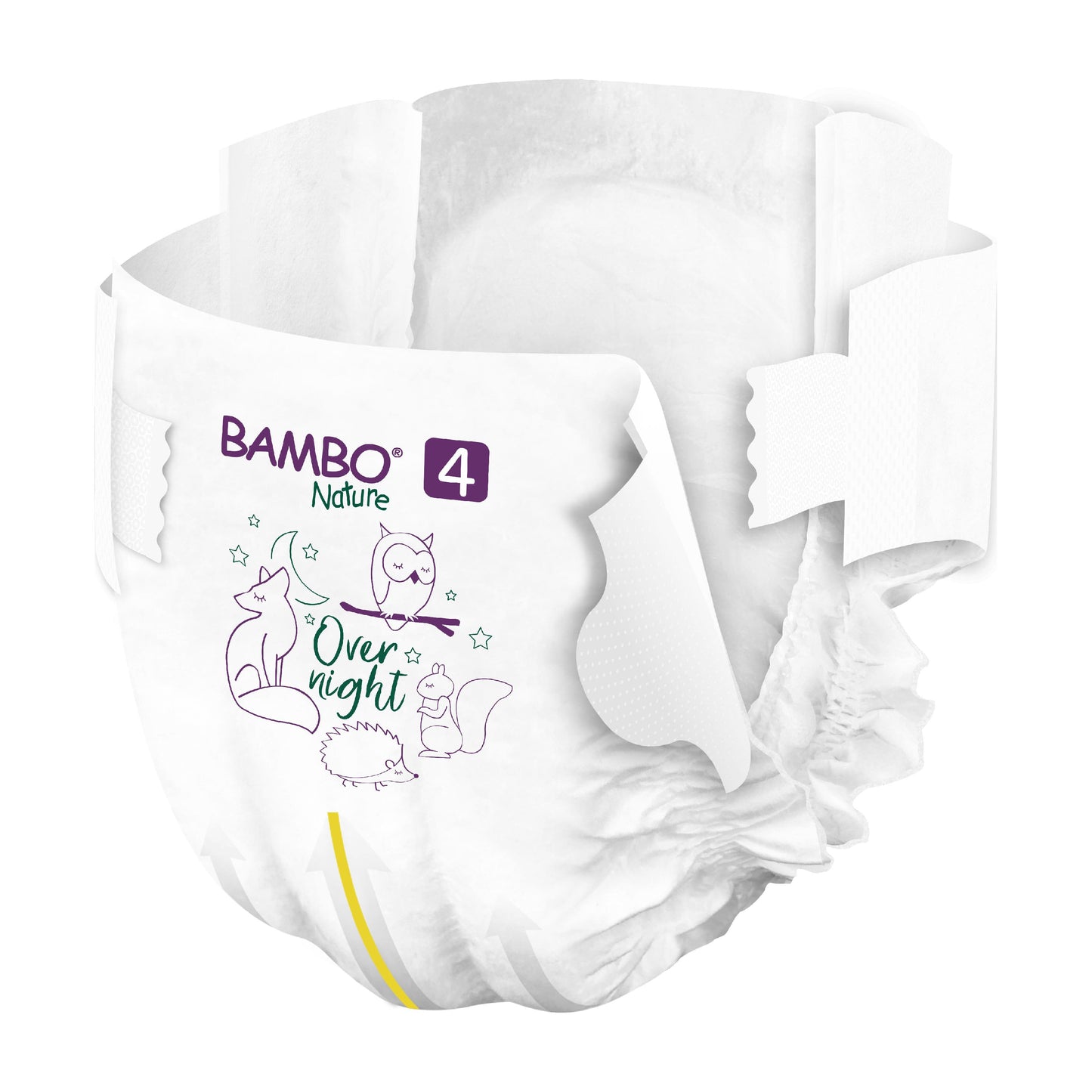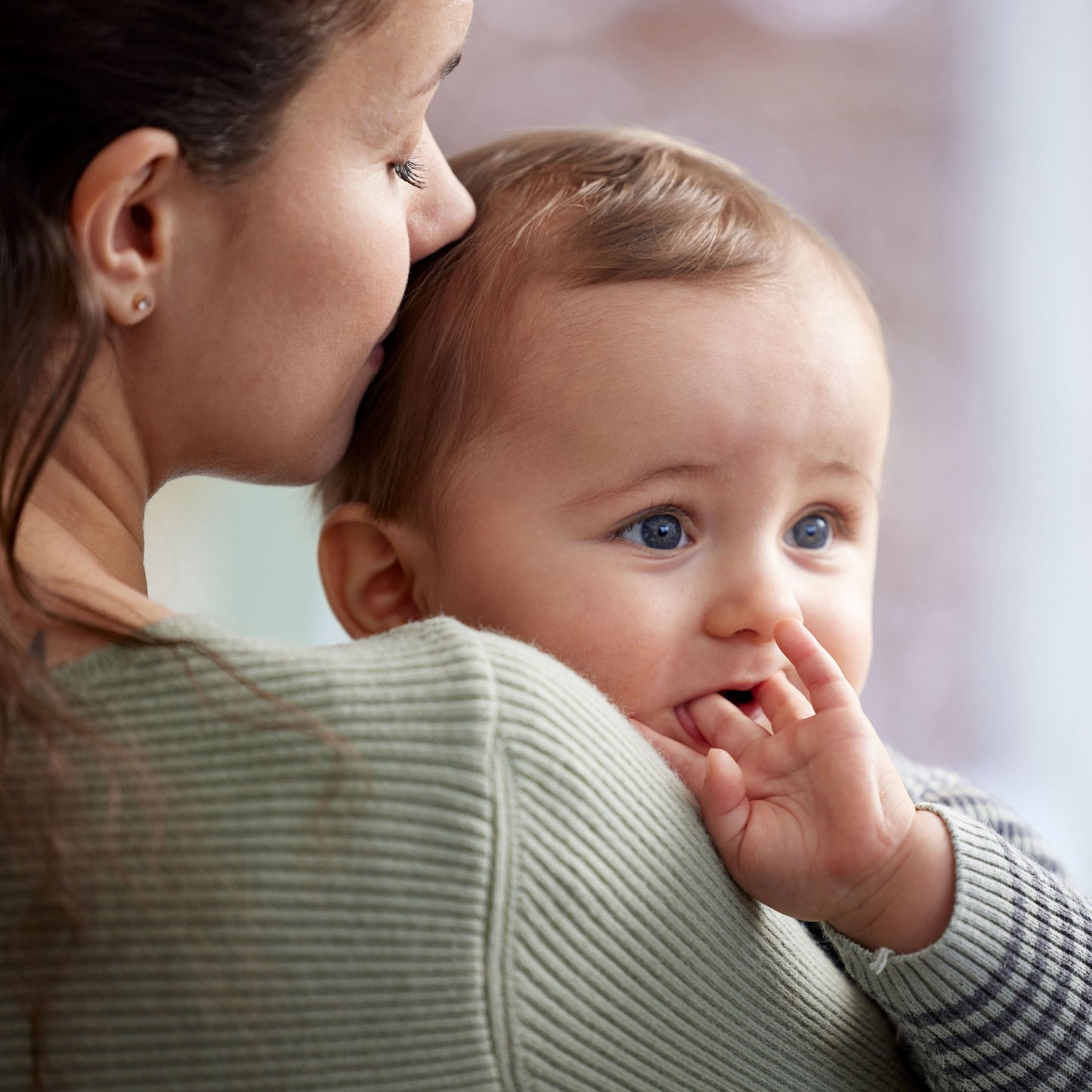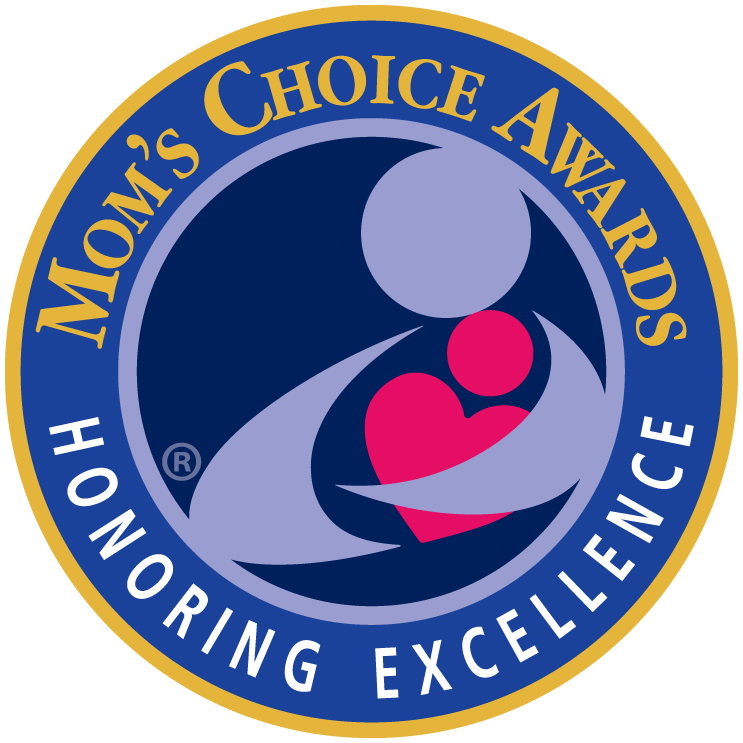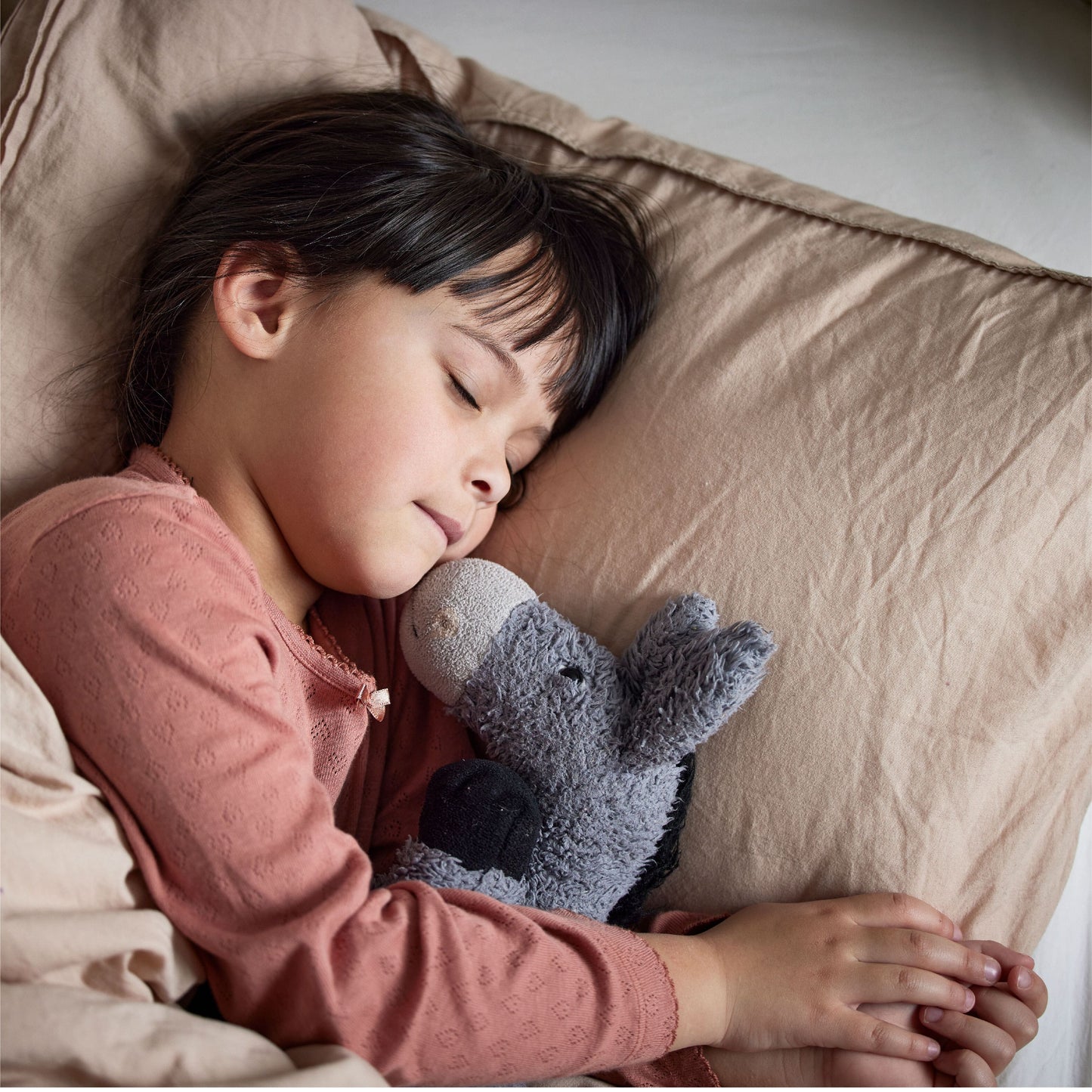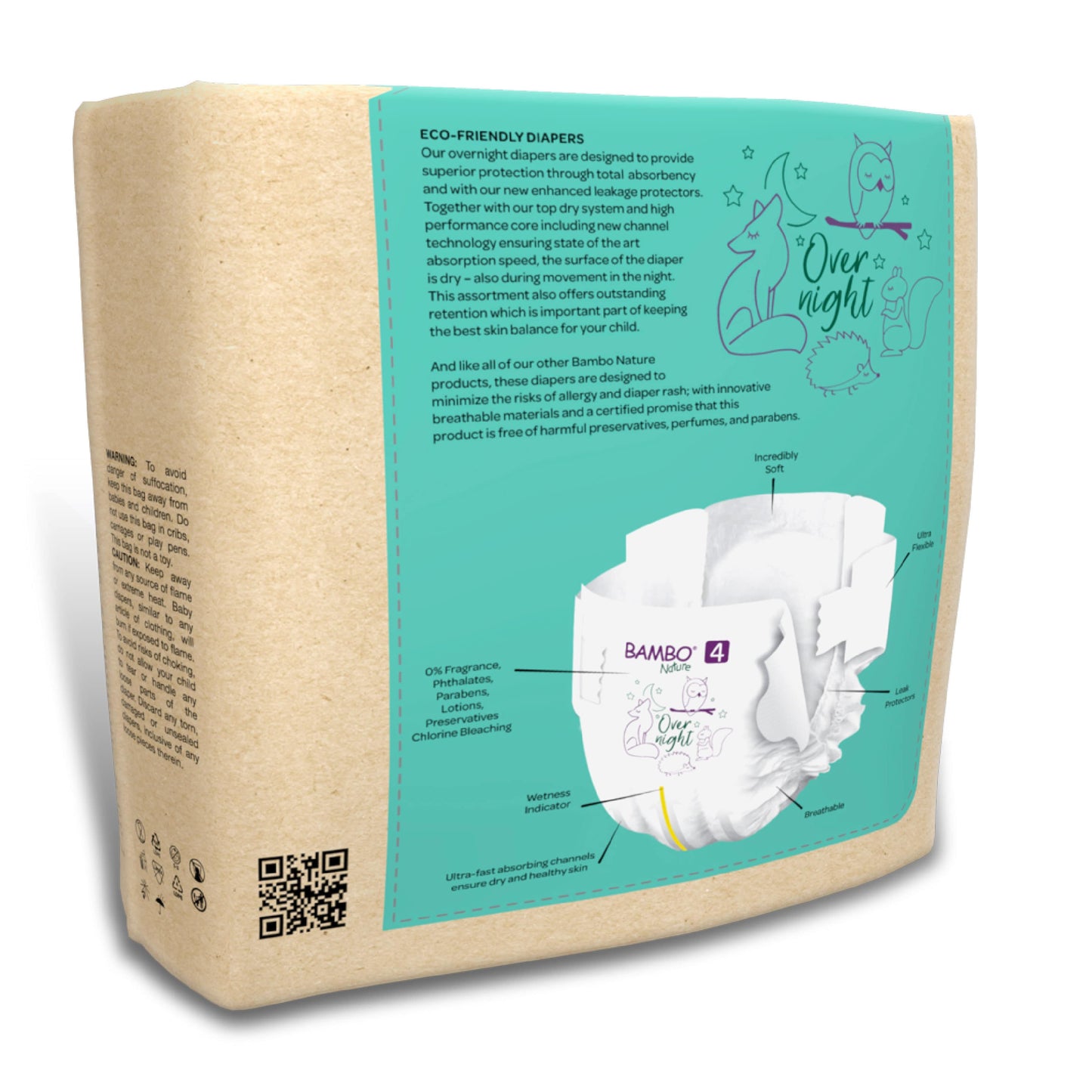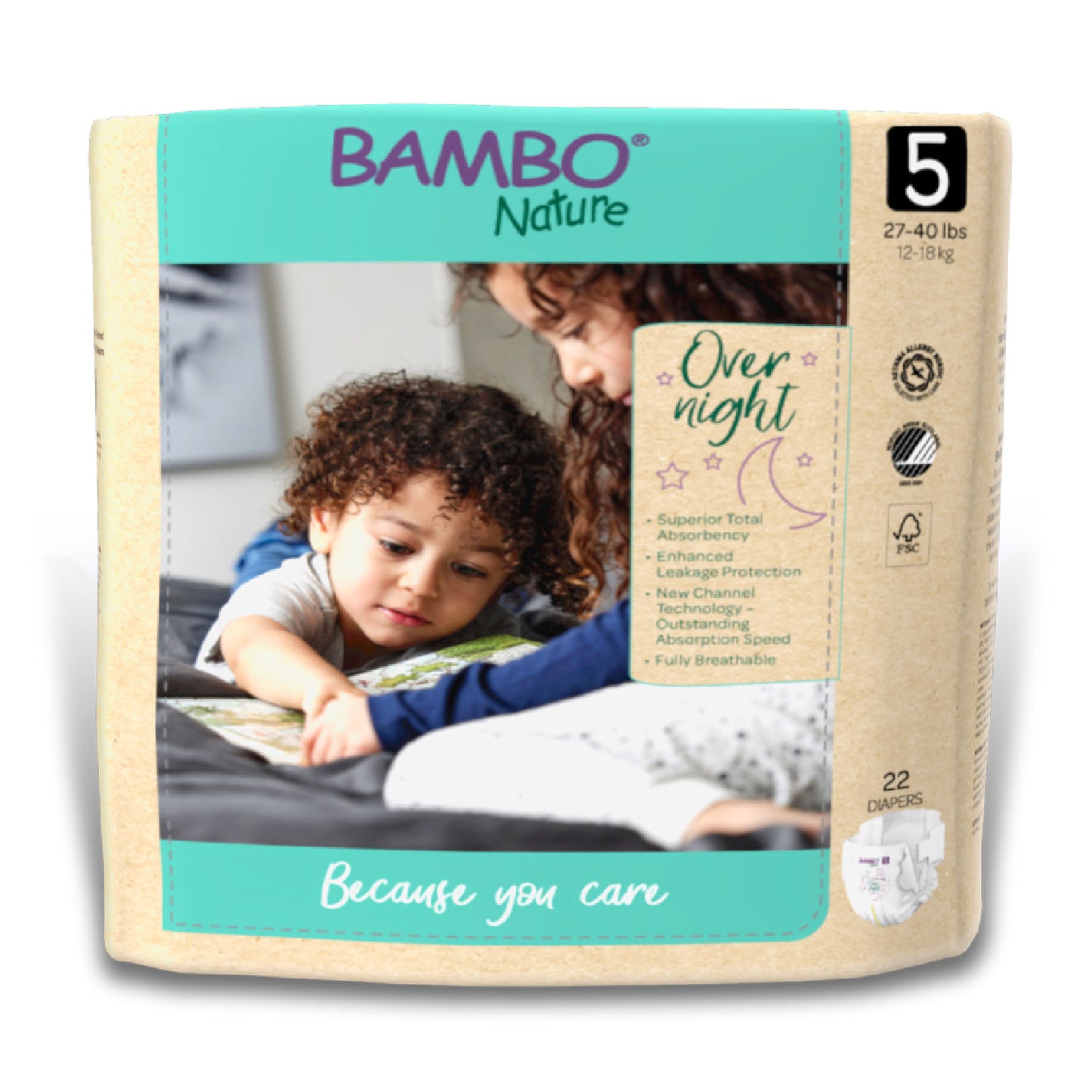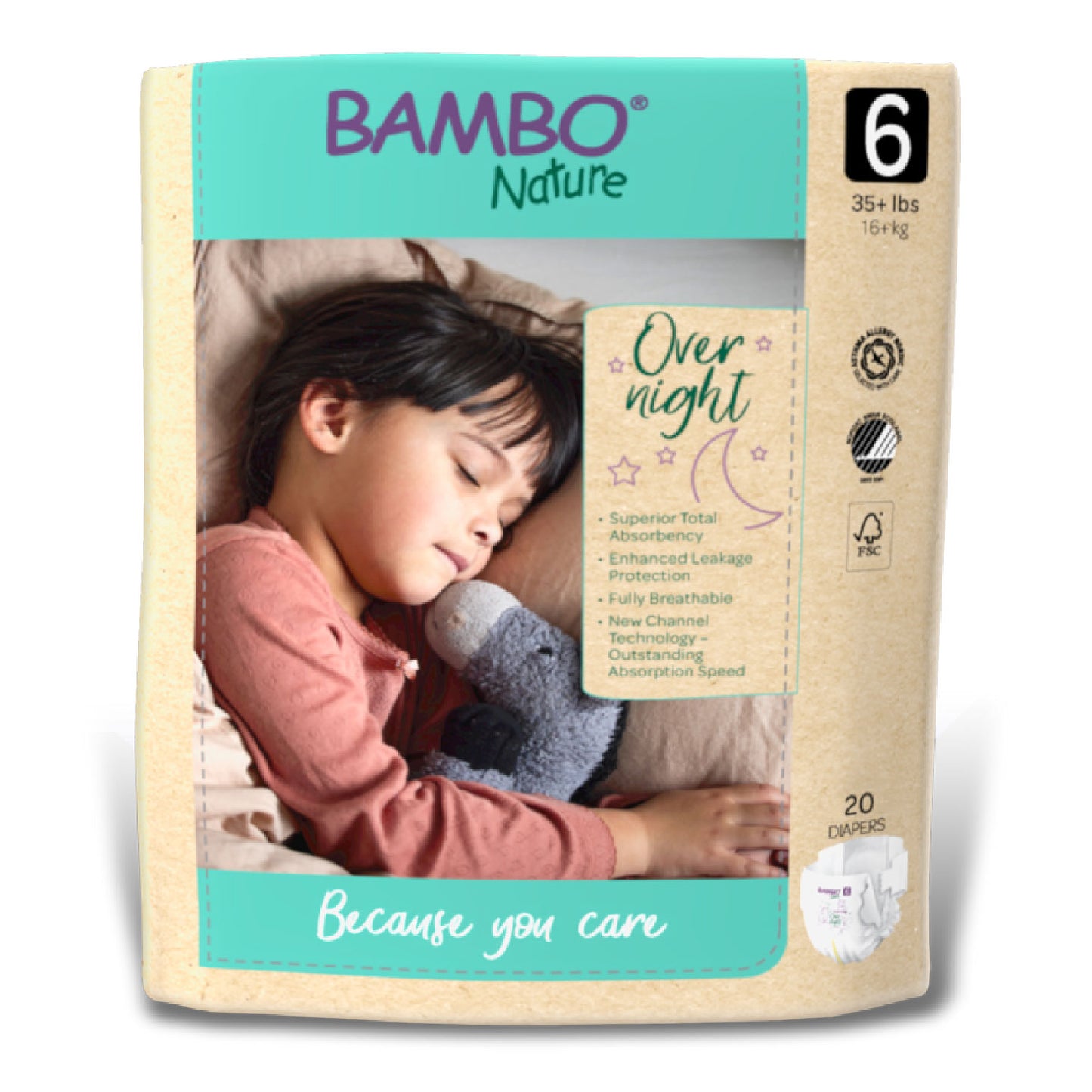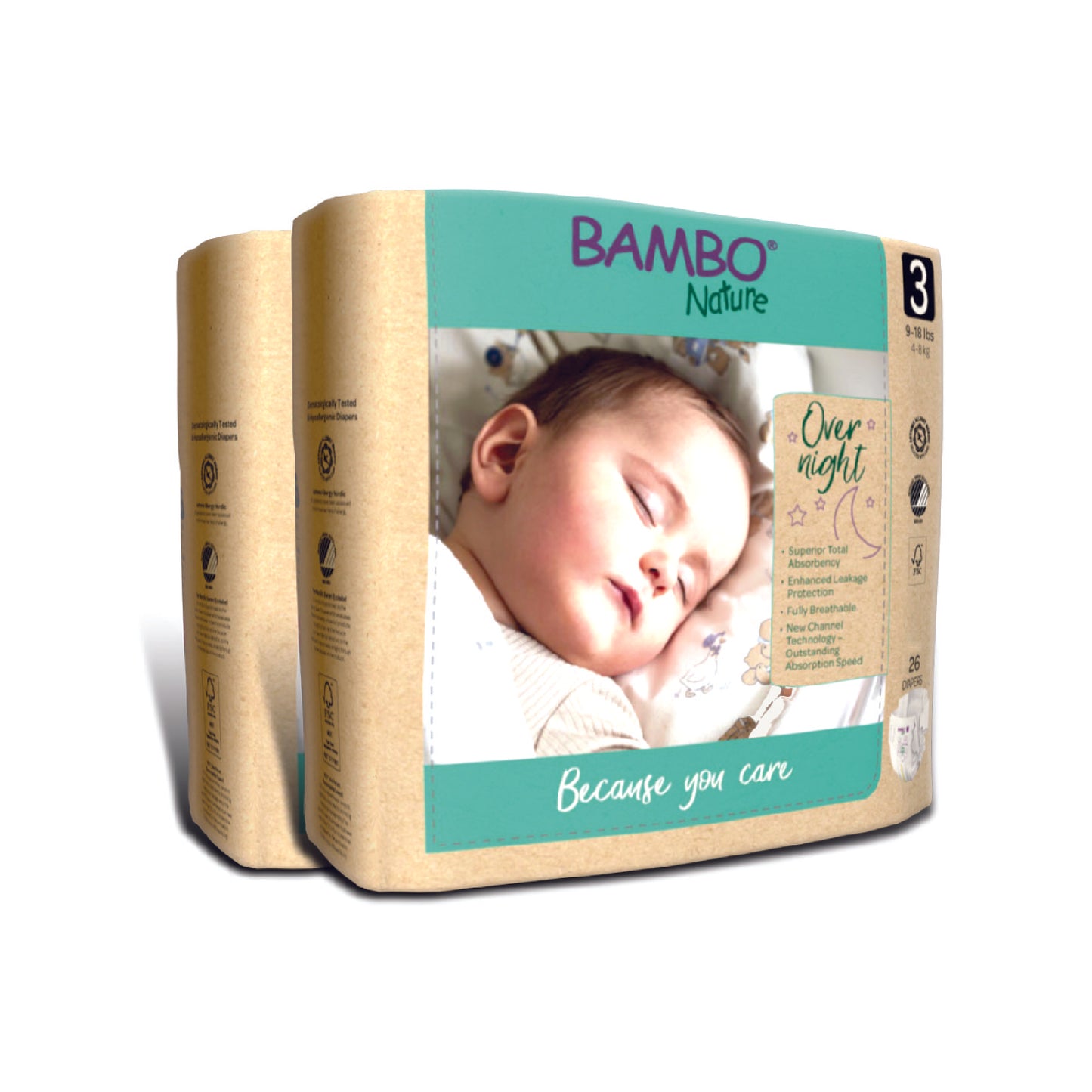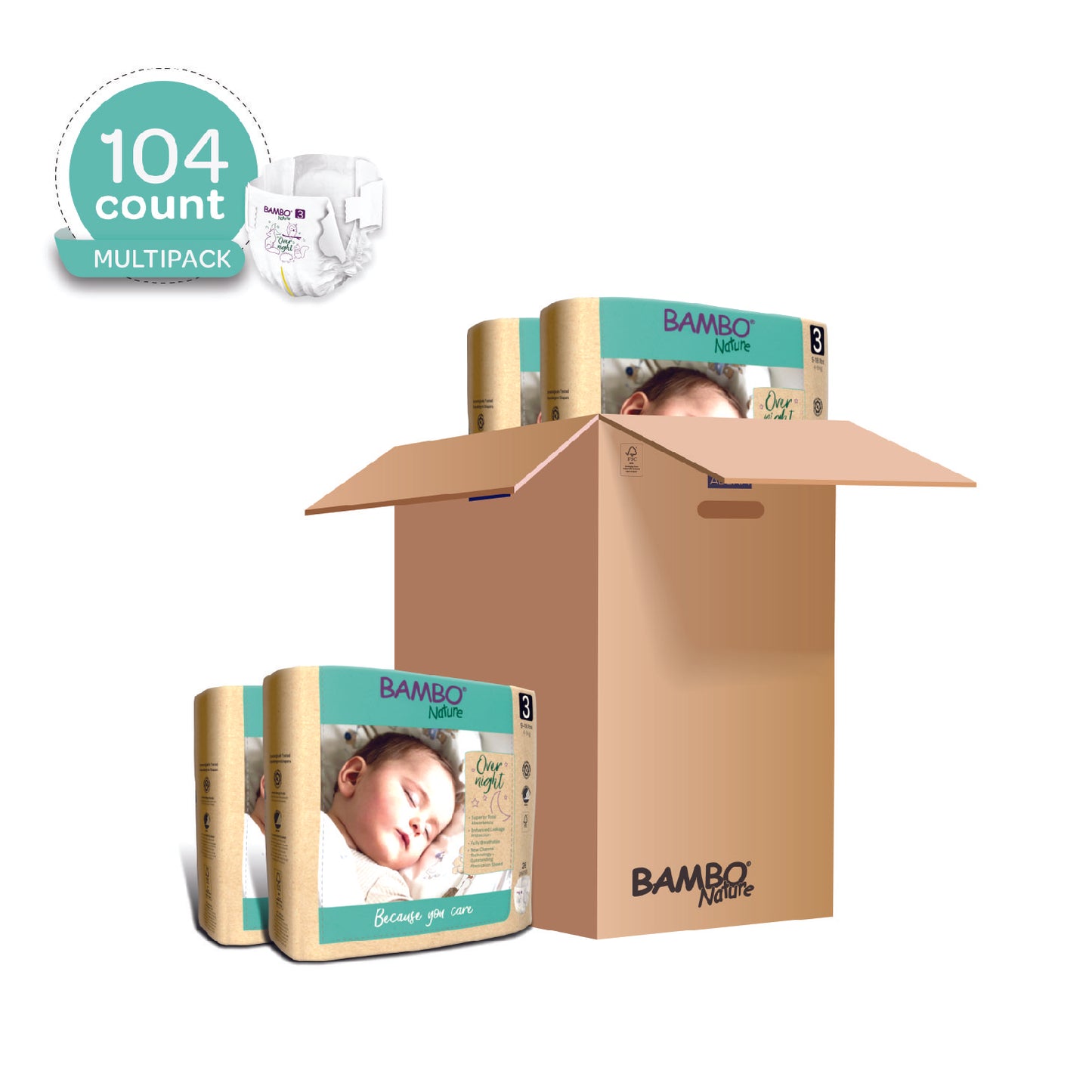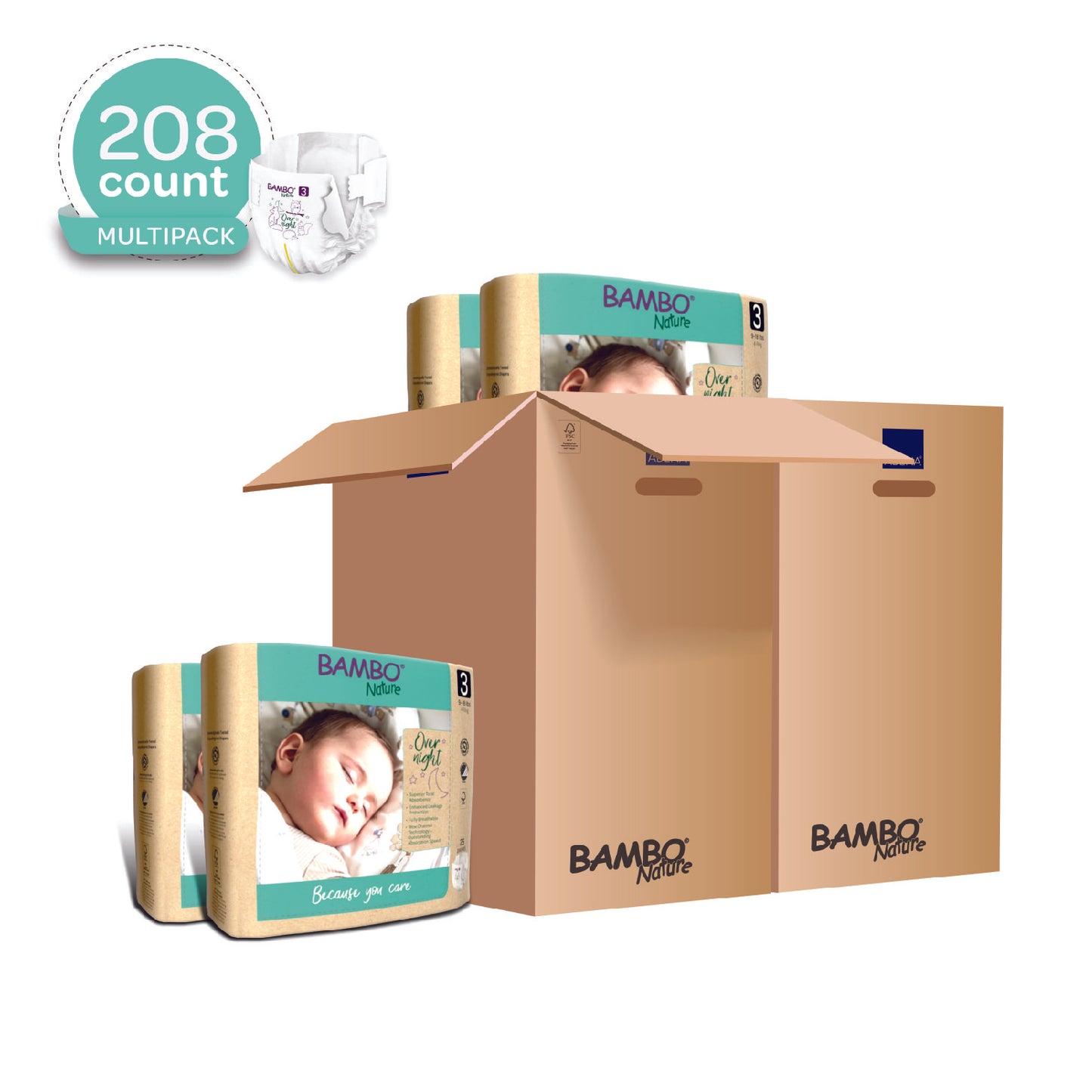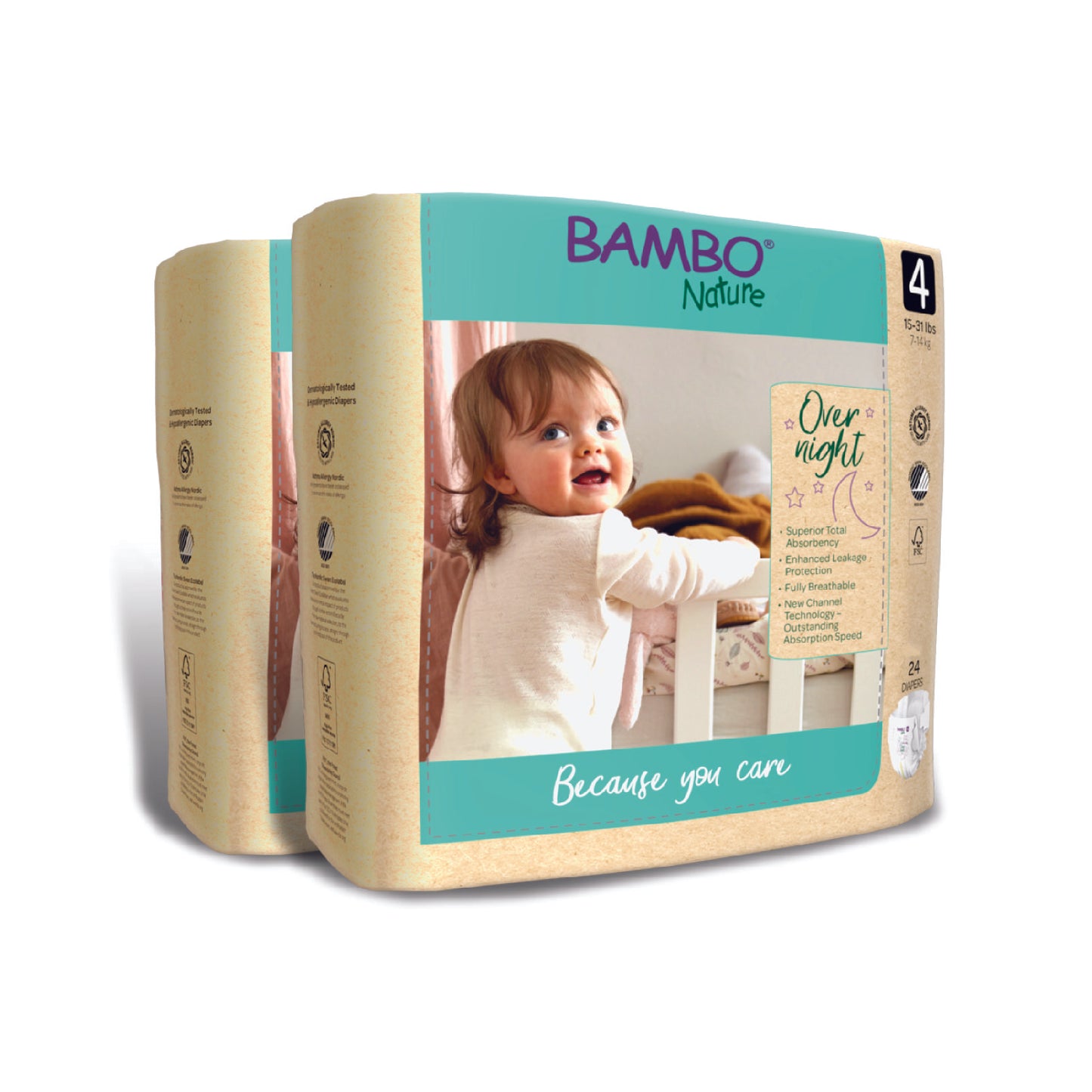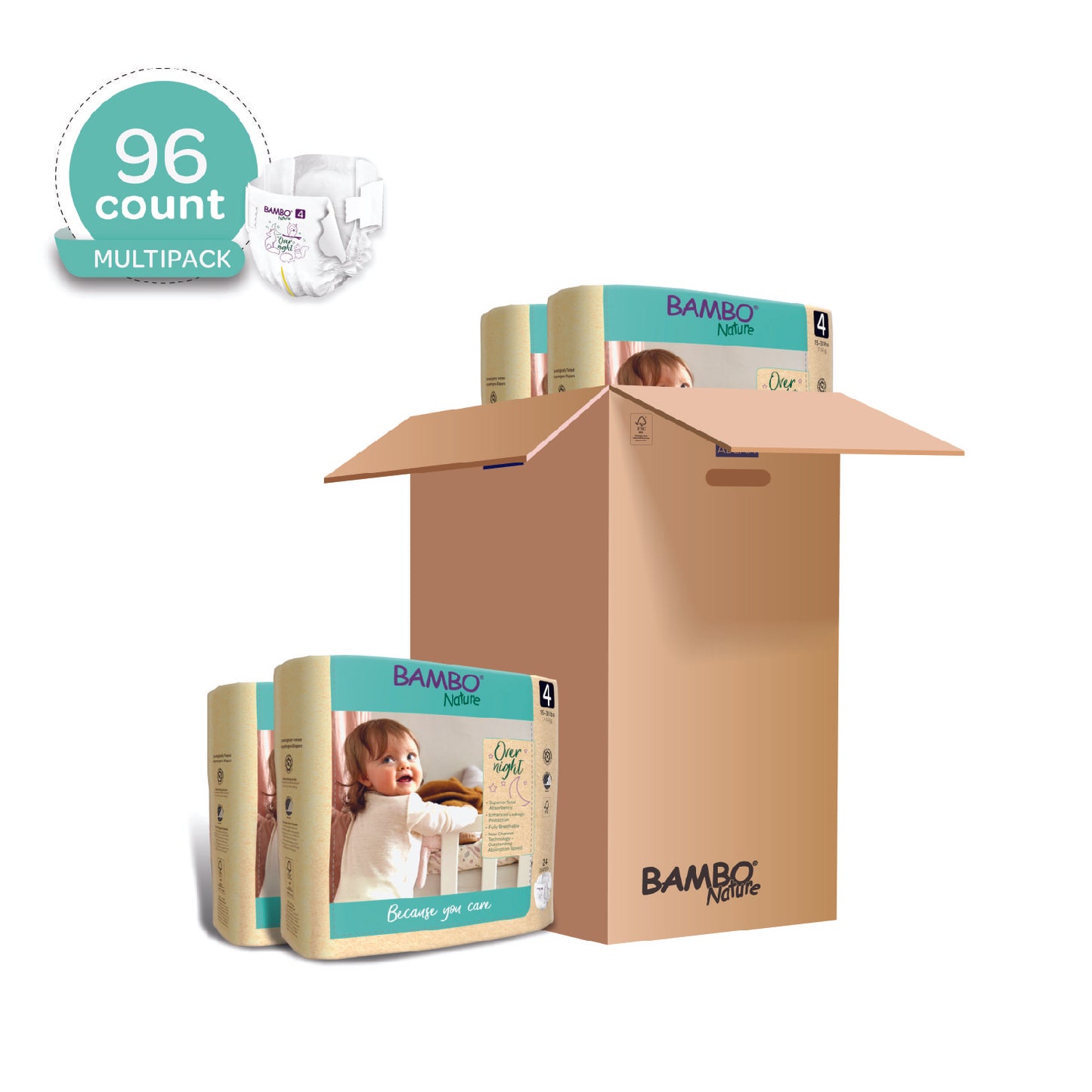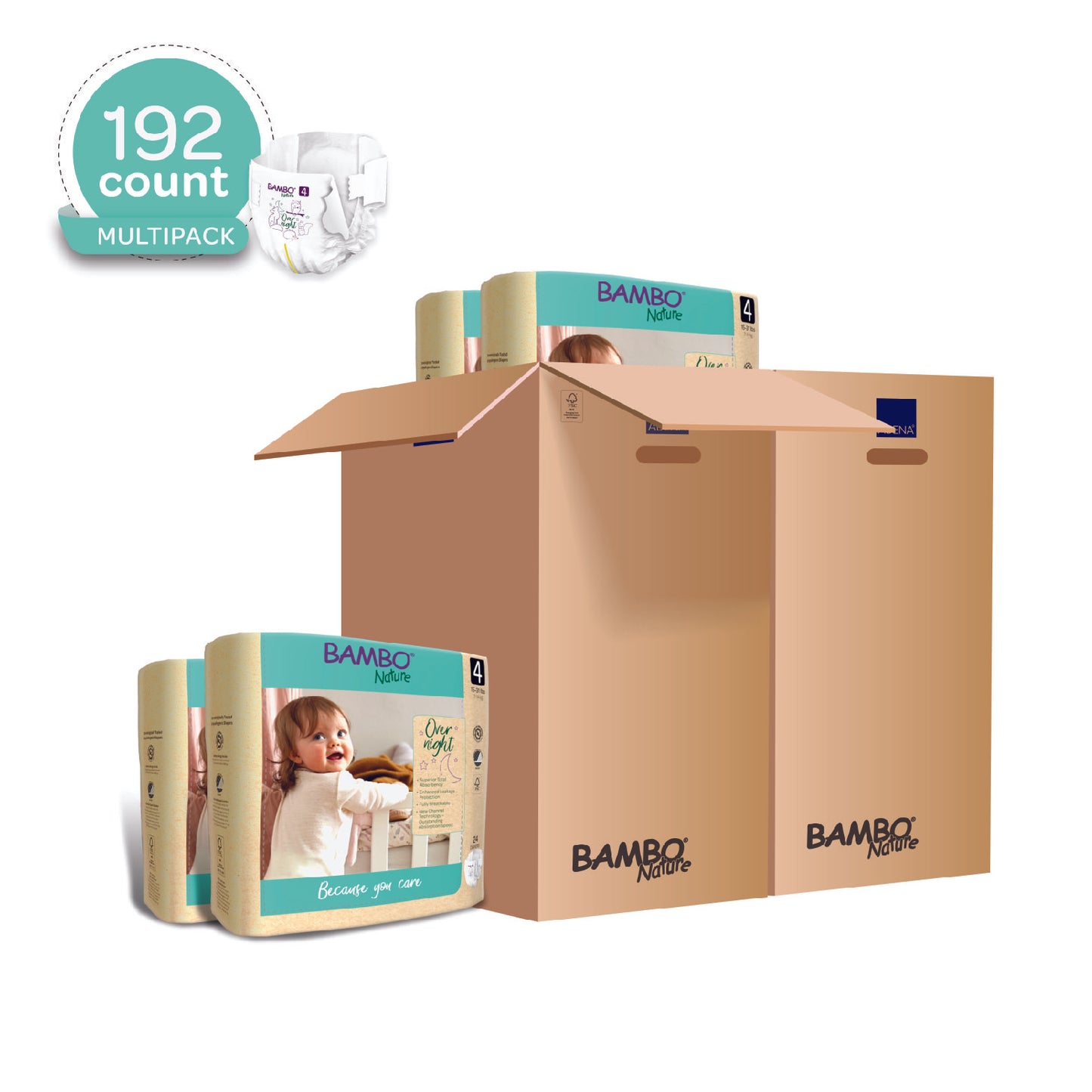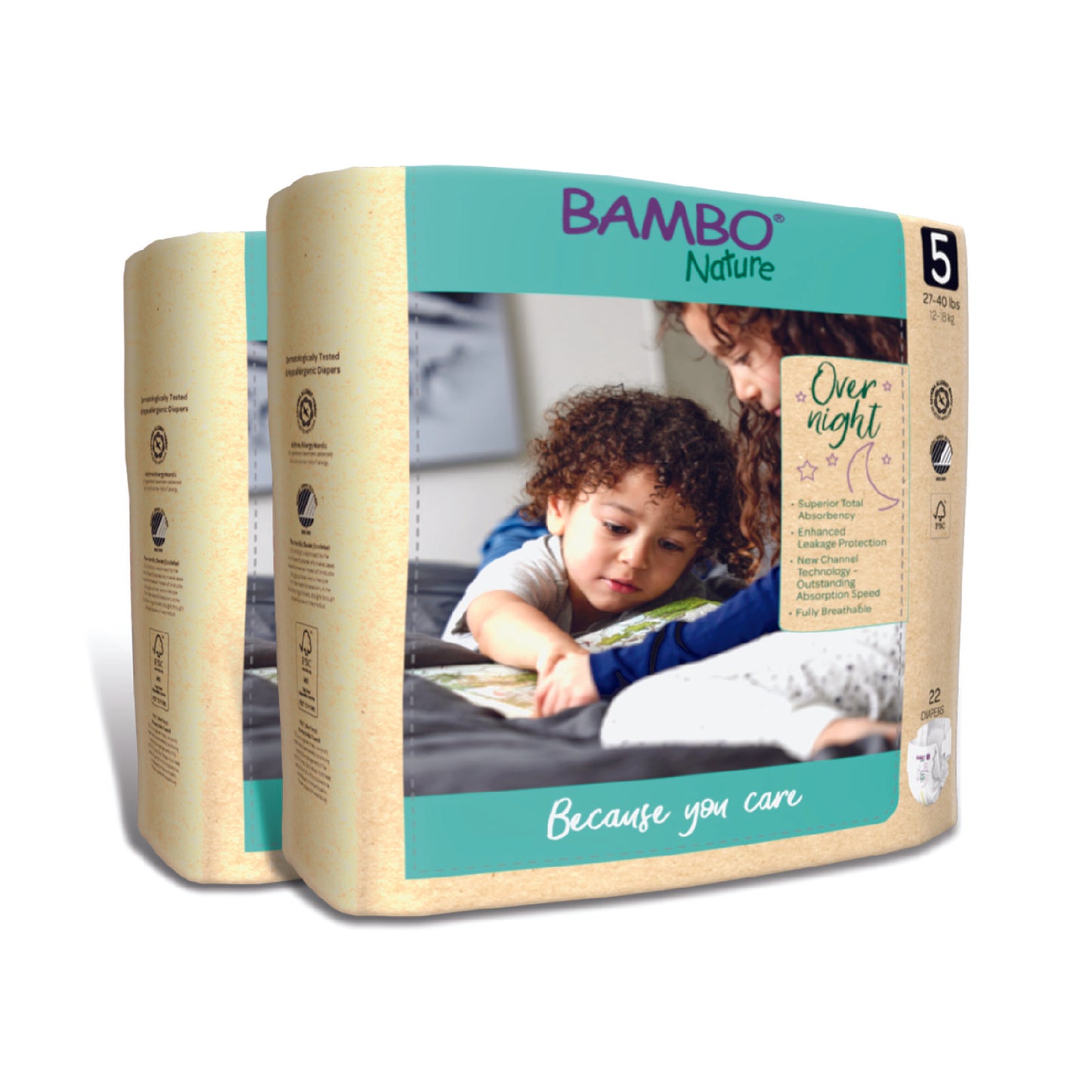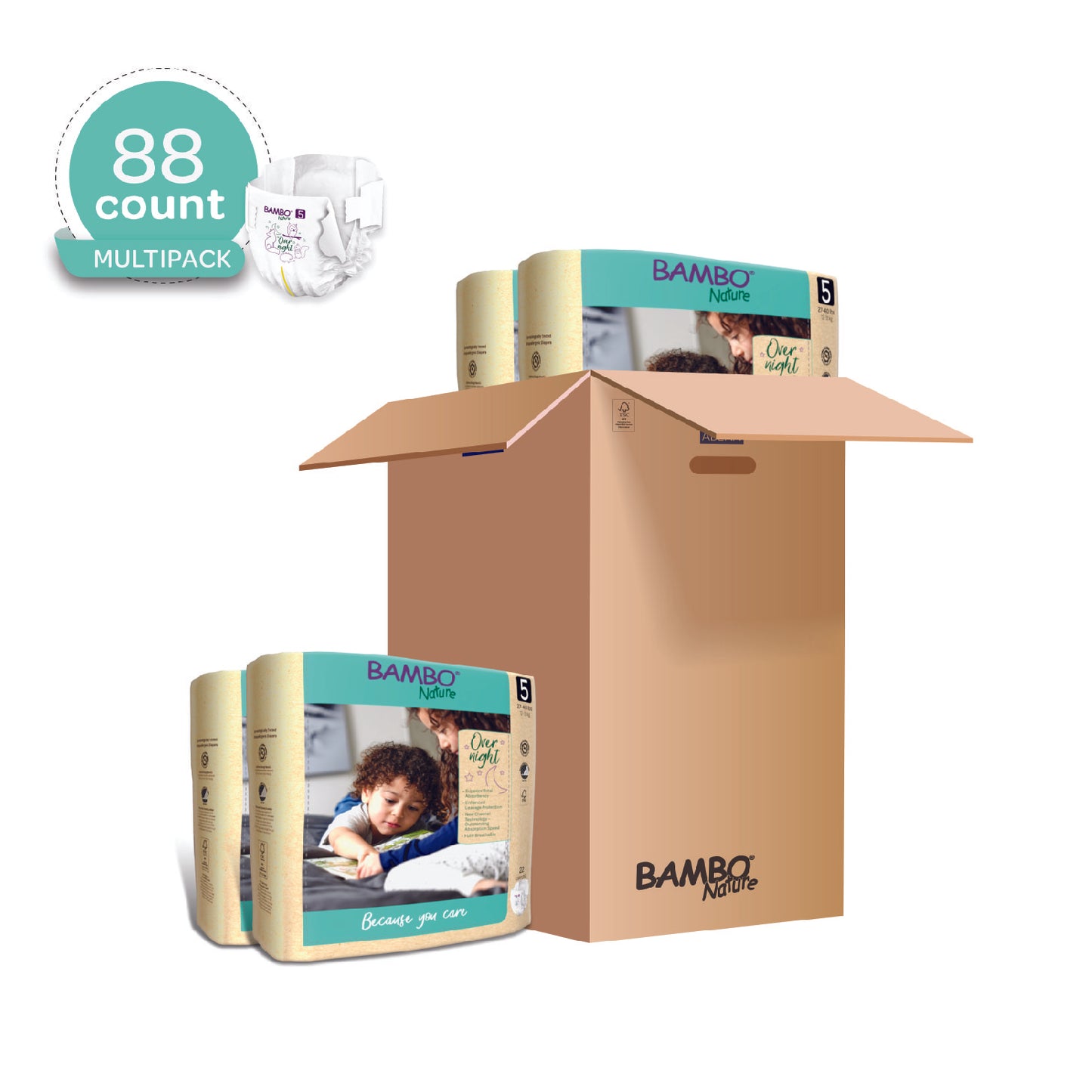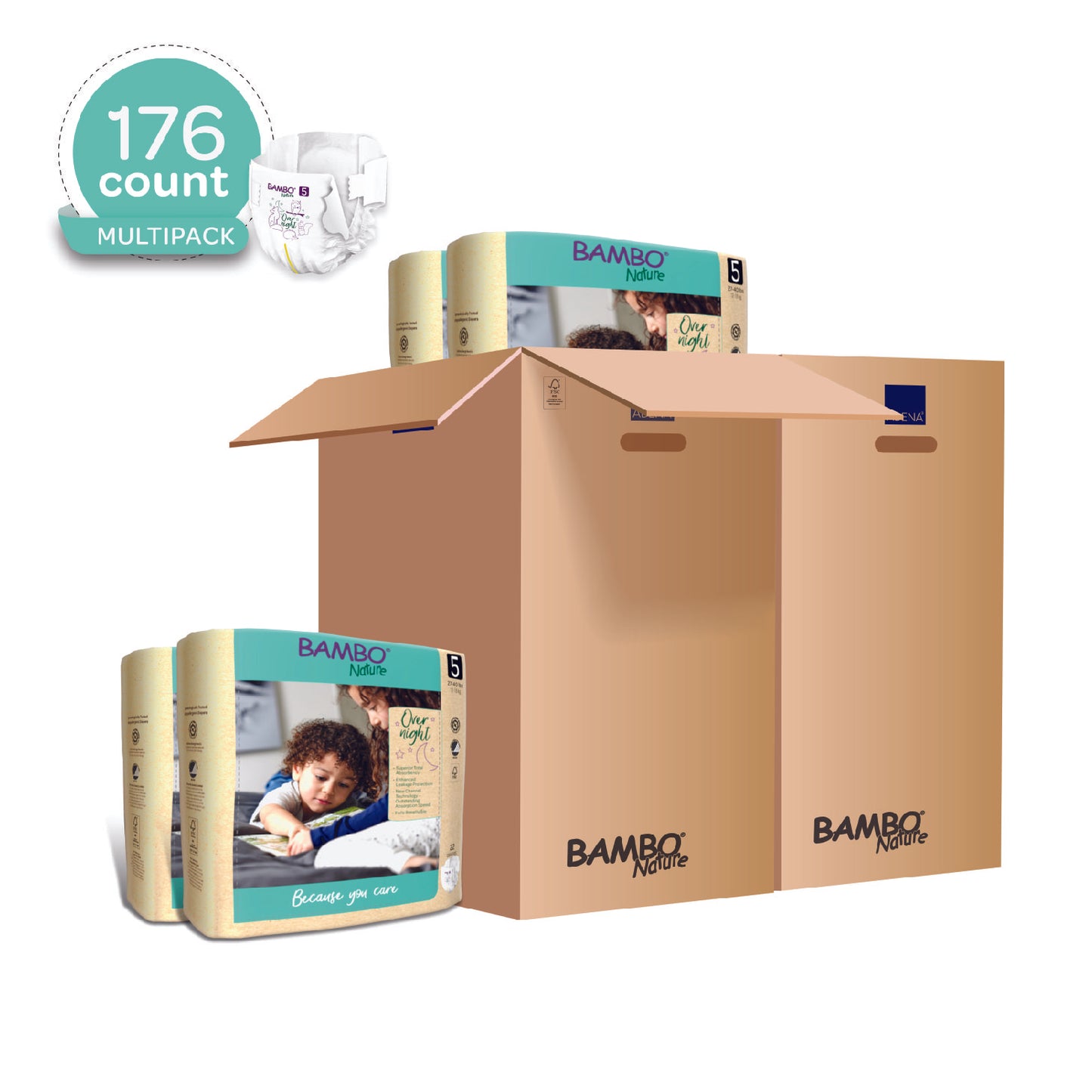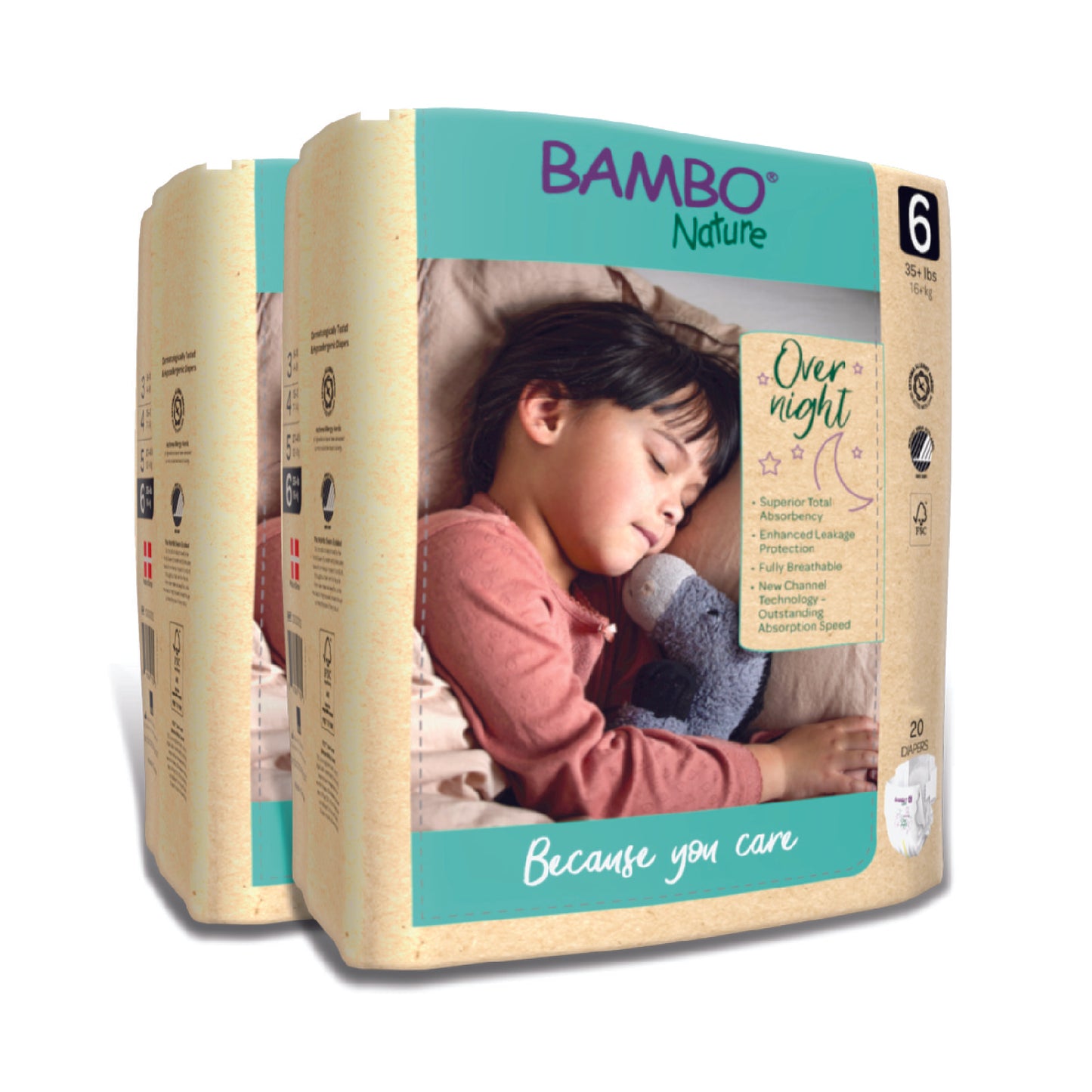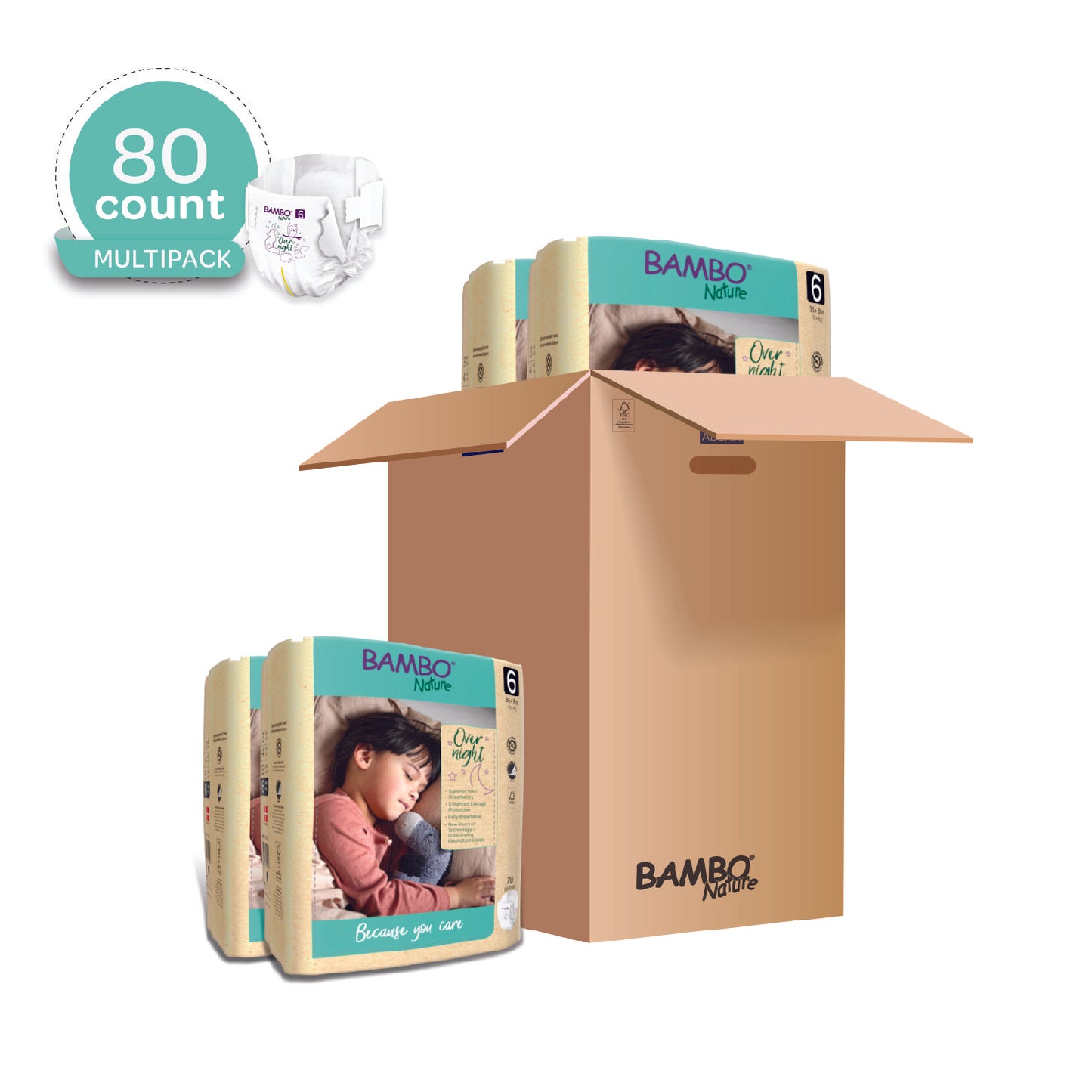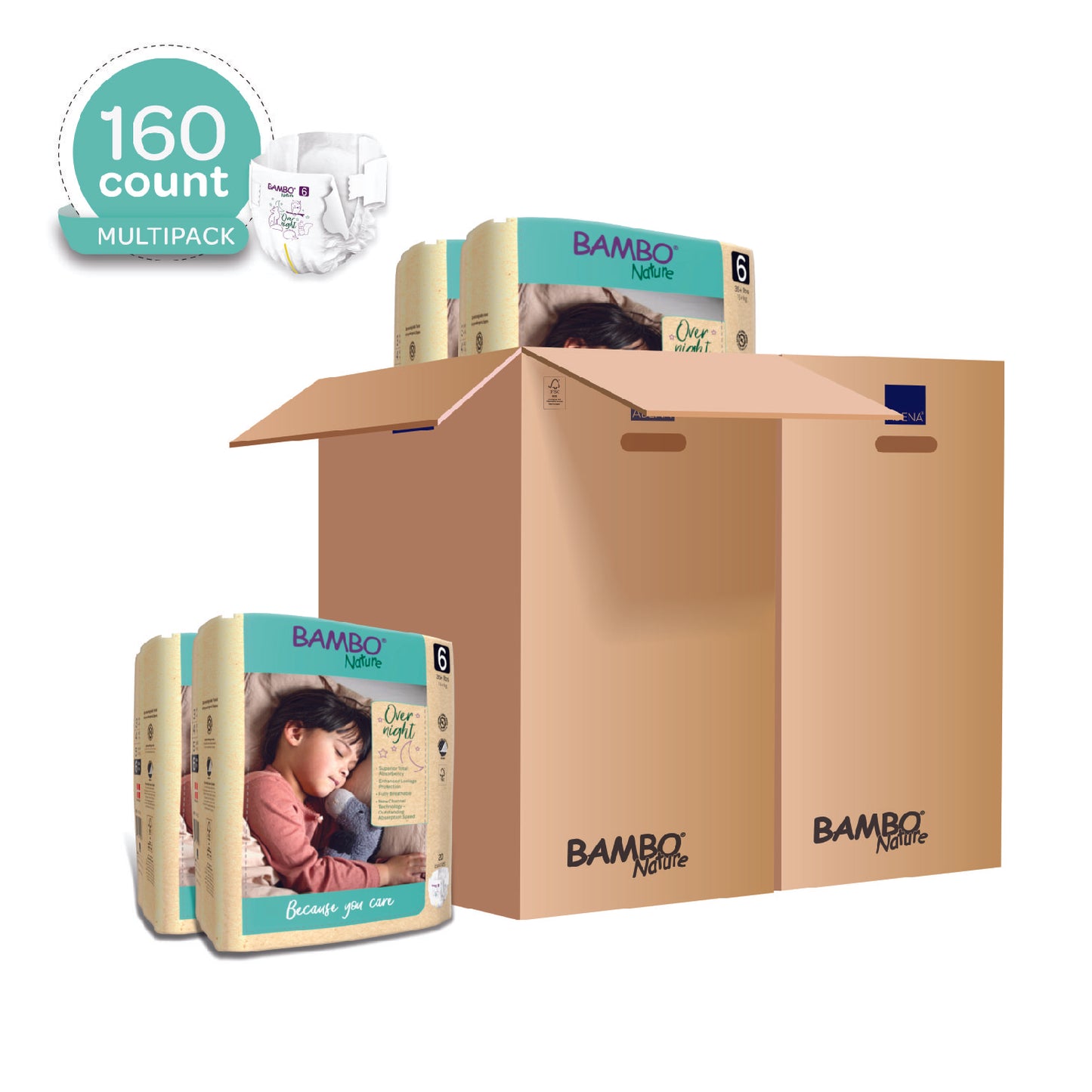 FAQ
What sets Bambo Nature products apart from competitors?

We are happy you asked! Speaking from the heart and soul of who we are, Bambo Nature is a family owned and operated business, with many of our employees and founders having children of their own!! We know the level of excellence we expect in a baby product, and therefore we strive to manufacture and produce this level of excellence for all of our customers. With more than 35 years in production, we are a legacy brand you can trust. It is our mission and core value to make sure we are putting our best foot forward for you and your little ones. Happy and healthy skin starts with Bambo Nature, so you can #parentfearlessly.

Logistically speaking, our products are created for parents who seek soft, comfortable, gentle, skin safe products for their children. Our products are free of all known harmful chemicals, allergens, parabens, and dyes. This is to ensure that you can avoid any allergic reaction, and trust that what you are putting on your baby's gentle skin is actually safe. Our products do not contain any substances or chemicals that are harmful to health or the environment and all of our products have been dermatologist tested by the institute ProDERM (Institute for Applied Dermatological Research).

What is the difference between the Dream Collection and the Overnight Collection?

Our recommendation is to use the Dream diaper during the day, and supplement with the Overnight diaper in the evenings. That being said, both the Dream diaper and Overnight diaper can be worn at any time during the day or night, it all depends on your preference and which type of diaper best suits your baby's bum.

The Dream Diaper line is designed with ultimate flexibility and comfort in mind. A wetness indicator changes color to indicate when a change is needed and our flexible, waistband and latex-free leg cuffs help diapers stay in place while maximizing movement so your child can boot, scoot and boogie all day long.

The Bambo Nature Overnight Diaper is specifically designed with unique 3 channel technology and enhanced leakage barriers. As baby's bowels move throughout the night, the liquids will disperse into the channels that will absorb evenly and keep your baby dry longer. Ultimately, the channel technology and leakage barriers work together to hold the urine and ensure that everything stays in place despite movement and activity level during sleep.

All babies have a different change schedule! We recommend talking to your pediatrician if you need additional information on how often to change your baby's diaper.

What does it mean to be Dermatologist Approved?

When we ensure that our products are Dermatologically Tested and Approved, this means that we have enlisted a third party to conduct the necessary tests to examine the skin's tolerance to a specific cosmetic product. What does this entail, exactly? The testing is done according to the guidelines from Cosmetics Europe in a controlled independent test center by a licensed dermatologist. The dermatologist performs what is known as "patch testing"—placing a small amount of product on an area of the skin and putting a band-aid over it, and then removing the band-aid after 48 hours to see if the skin has had a reaction. The patch test is conducted on at least 50 volunteers (and never animals!) with different ages and skin types to be sure we are testing as many skin variables as possible—normal, sensitive, eczema, etc.! The product is then classified as harmless if none of the volunteers have a negative reaction. Of course, it is impossible to capture and test ALL the different skin types the world has to offer, so there is a slight chance one or several ingredients may cause a reaction.
How long does the overnight diaper protection last?

The overnight diaper is designed to provide up to 12 hours of overnight protection. That being said, each baby's bowels are different! We cannot guarantee the number of hours a diaper will last because each baby urinates at different amounts and frequencies. Your child may need a change depending on the length of the sleep cycle combined with how heavy they urinate.
Love from our customers
Kassandra P.


Bambo Nature does it again with these overnight diapers. We haven't been using them long, but they have successfully contained the fullest diapers our two little ones have had overnight without any leaking.



Genevieve C.


So glad Bambo finally came out with an official overnight diaper! It's very soft and my baby doesn't leak through them after sleeping through most of the night. Love Bambo products!!



Myles B.


I am so glad I found these diapers, I love everything about them and they're just as absorbent as big box brands but so much better all around.