The Second Baby Is Coming…and I'm Terrified
Author: Chapin Young / Category: Tips / Published: June-24-2019
I love my daughter Imogen so much. So much my heart hurts when she crosses my mind if we are apart. So much her big grin sent in my direction floods my heart with a big, warm, liquidy love and tears flood my eyes. (Oh hey there mama hormones!) So much that I was worried I wouldn't be able to love her brother-on-the-way as much as I love her. And so much that I was wracked with guilt that upon his arrival something would shift in our world that would cause some sort of imbalance to the perfect, loving, lovely, incredibly close-knit unit that made up our family so far, and that she would suffer for it. These fears were big and powerful and I didn't feel like I had much control over them. Sometimes those kinds of fears have to be conquered by fighting through them or climbing over and past them. But sometimes small miracles slide into our lives and sweep away those fears like they were never there in the first place. Our miracle came in the form of a very big presence - a doula named Carmen.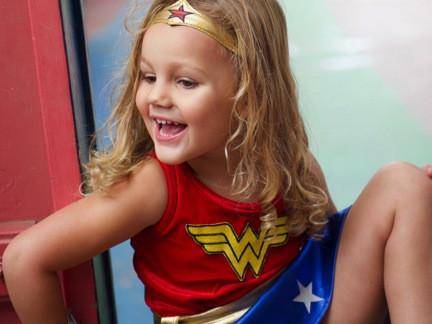 Imogen's birth hadn't been easy, so we needed some support the second time around. Carmen came to us at the eleventh hour and kind of miraculously. After meeting several doulas, but not feeling like anyone was the exact right fit, we were feeling increasingly afraid about the birth and the transition to having two babes. But then on the very same day, just two weeks before my due date, my OB and a mom at Imogen's school both recommended Carmen to us. Carmen is a lioness, with a huge personality, a deep knowledge of childbirth and everything that surrounds it, and was completely perfect for us.
We were expecting Carmen to help us navigate Asher's birth, making sure my voice was heard, and so that we could heal from my first birth experience. But we had no idea she would give us some of the most powerful tools to help make sure Asher's arrival and integration into our lives was a happy, joyous one for everyone, especially Imogen, and to empower me to stop being afraid of what was to come. During our first meeting with her she got right down to what she considered the most important business and spent almost the whole time focused on how to help us ensure the dynamic between Imogen and Asher got off on the right foot, so that it was a healthy, positive experience for our girl. She told us something really vital - that long after we were gone they would still have each other … and that that's precisely what we wanted, for them to have each other. To be sister and brother, but to be best friends who trusted, loved, and could lean on one another for the whole of their lives. She told us exactly and specifically what to do to set up the house, the car, their first meeting. Who should be there, who shouldn't. What we should say, what we shouldn't. What we should have at the hospital to make their first meeting a celebration for Imogen. She even drew us a diagram for how to set up the hospital room to ensure Imogen would feel comfortable and safe, have immediate access to me, and be able to approach her new brother in her own time and own way. She told us how to bring him home. How to refer to them as equals, not that she was the "big" and he was the "little," so nothing was taken from her or put on her shoulders. We listened and absorbed everything, knowing this was right; this was the answer to this big fear we didn't know how to manage on our own.
Asher's birth was it's own miracle - healing, beautiful. And I fell in love with him as immediately as I had fallen in love with Imogen. My first big fear dissolved wholly and completely in an instant. And when Imogen came to meet him just a few hours after he arrived, it was everything we'd ever hoped for. She fell in love as immediately as we had. She didn't need time to decide if she wanted to approach him or not. She wanted him immediately and that hasn't changed since the first moment they met. As their parents we were able to set them up for success - thanks to Carmen and her wisdom and experience. The whole experience, and the knowledge and tools Carmen gave us, has given me so much confidence and assuaged that fear in such an enormous way. Not only is the balance of our family just right, we are now all aware of our wider and deeper capacity for love, and a bigger, better family for it.
I think parenting fearlessly, for me, in this case, is about knowing that I have access to support that I can trust, and because of that I have the emotional/relational/parenting tools to manage the needs of and support my children. And then at a certain point, it's also about trusting the love and connection we all share, so I don't have to worry – I parent fearlessly knowing they're going to be okay. We're all going to be okay.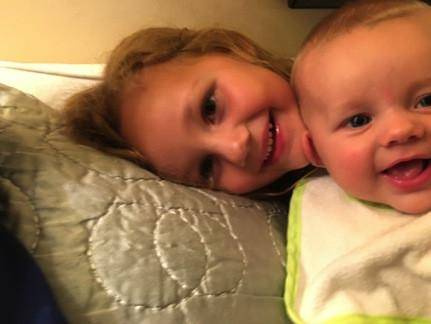 To Co-Sleep, Or Not To Co-Sleep
Author: Bambo Nature / Category: Tips / Published: June-21-2019